Running a school profitably in Nigeria is not as easy as ABC. No thanks to the numerous hurdles that must be crossed. However, cutting-edge technologies have opened up new opportunities for a discerning educational manager to stay on top of the game. The COVID-19 pandemic has opened our eyes to the need for every educational institution to embrace cloud management of schools.
Besides, a Nigerian school that is not embracing the cloud in today's world will not be in business in a few years to come. However, for a successful online presence, school management software is inevitable. It will not only take a school to the next level of development but help in smoothening the management processes for enhanced efficiency. Here are some of the reasons to get the software.
1. Enhanced Content Management
Content management becomes easier because all materials are stored in one secure place. This makes it easier to create various courses and store crucial information. If a cloud-based ERP system is used, all members of created teams will have easy access to it.
Besides, it facilitates collaboration between internal and external teams for optimum effectiveness. With unrestricted access of team members to materials using any device, they can seamlessly carry out required tasks or learn new things.
2. Efficient Course Management
A good school ERP software will enable teachers, students as well as parents to monitor the progress of different courses. That is why they can be more efficient in utilizing their in-class and after-class time. Also, the school will be able to conduct examinations as well as board meetings without much hassle.
3. Effective Tracking of Student Progress And Behavior
It is easy to track and report students' progress with flawless school management software. The achievements and experience of each student will help in personalizing content for maximum performance. Hence, you will be able to enhance program or course content to meet the demands of the majority of the students.
4. Stress-free Fee Management
A perfect school management system like RAROME School ERP makes it easier for you to collect school fees. The payment process is automated for effective accounting work. Parents will receive invoices as at when due through email so that they can settle the bills without delay.
Online school fees payment for parents and guardians comes with greater convenience. Since online payment is flexible, they can choose the method that works perfectly for them. Also, the school will use less paper, which reduces operational costs and this is good for the environment.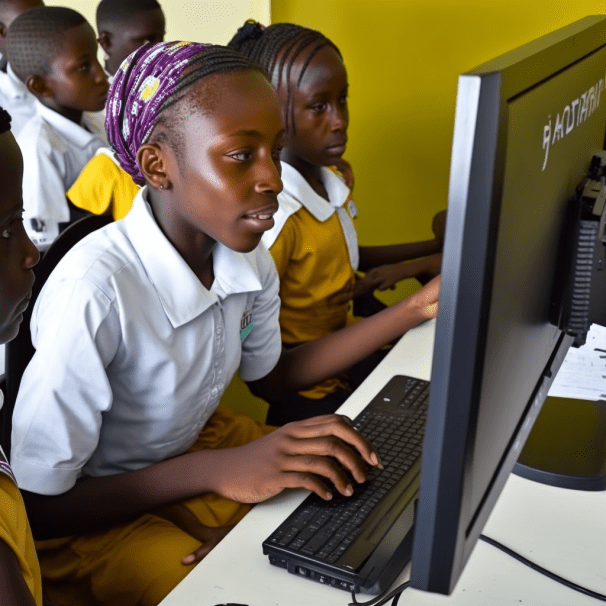 5. Decreased Teacher Workload
Since an online school management ERP can automate various processes that are not of primary importance, teachers will be able to focus on key functions. The software helps with secondary tasks like giving grades for test assignments, checking homework, among others. Hence, the workload of teachers will be reduced for enhanced efficiency.
6. Sound School Administration
With just a click of the button, school administration is now a piece of cake. From the time new intakes are taken to the point that they are ready for their first examination, you have nothing to worry about. You won't have issues getting real-time employee details as well as vital information about them, such as leave status.
What's more, having access to students' records is seamless. Without wasting time, you can check students' records to know the status of every student at any point in time. This will help the management to make vital decisions that can affect the lives of their students.
7. Reduced Education Cost
Learners can be asked to take some courses online to reduce the running cost of the school. This works perfectly for higher institutions as well as secondary schools. The COVID-19 pandemic has taught us that we can many things online, including giving and receiving lectures.
8. Joining Forces with Parents to Enable Success
A school ERP solution makes it easier for today's parents to be more involved in the educational activities of their children. They can easily check attendance, grades, results, etc. to know how their children are progressing. This makes the kids more serious because they know that they are being monitored now and then. Hence, collective objectives will be easily met for ultimate effectiveness.
RAROME School ERP Solution
RAROME School ERP system is very popular in Nigeria because of its user-friendliness. It is the result of years of research by first-class professionals who have a wide range of experience in managing educational institutions. It is developed with the school managers, parents, guardians and students in mind so that it can be a win-win situation for all stakeholders.
Besides, it boasts top attributes like HRMS with Payroll, Online Payment option, convenient report generation, compatibility with Android and iOS, just to mention a few. It can be customized to meet the need of the school to achieve the most satisfactory result. Support is available every day, all year round.